Shipwreck, deadly cold, eternal darkness, endurance and survival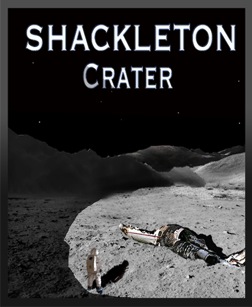 In the fourteenth year of a new century, the fate of an embattled earth is in the hands of men marooned at the South Pole . . . in Shackleton Crater.

If you think this is a one-hundredth anniversary retelling of the famous 1914 British expedition to Antarctica you are correct. If you think you already know how
this story goes and how it
ends you are off by a quarter of a million miles.

Originally published in
A Slaughter Of Ornithes,
Shackleton Crater
has been re-released as a stand-alone e-book.


Martin Wilsey has this new interview (8/16/16)

http://wilseymc.blogspot.com/2016/08/fast-friday-indie-interviews-jody-rawley.html


See also Ben Mariner's excellent review and interview:

http://www.awriterguy.com/2016/01/indie-author-spotlight-jody-rawley.html?m=1